Aquaman 2 will release December 16, 2022.
John Francis Daley and Jonathan Goldstein have moved on from The Flash with Andy Muschietti directing and his sister Barbara Muschietti on as a producer with Christina Hodson writing the new script.
Ben Affleck is returning to play Batman in The Flash with Michael Keaton returning as his 89 Batman version.
Birds of Prey

Untitled Black Canary film (TBA)
Blackhawk

Untitled Blackhawk film (TBA)
Booster Gold

Untitled Booster Gold film (TBA)
Hourman

Untitled Hourman film (TBA)
Metal Men

Untitled Metal Men film (TBA)
Static Shock

Untitled Static Shock film (TBA)
Villains

Untitled Deadshot film (TBA)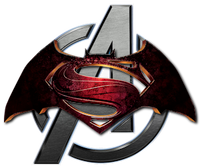 This site is a free Wikia encyclopedia that anyone can edit.
All trademarks and copyrights belong to their respective owners, and are used here under the terms of Fair Use.
All images and videos © copyright of Warner Bros. and DC Comics.
---
Please see Wikia:Licensing for details of the licensing on this wiki.
Pages on the DC Cinematic Universe Wiki are best viewed on a 1024x768 screen resolution.

|}